Pricing that makes travel possible
We believe travel is for everyone. When girls travel abroad it brings education to life, unlocks new potential, and opens a world of possibility. We strive to make that experience available to anyone by making tours affordable and approachable, and ensure families feel confident in their investment. The first step is our dedication to providing the best value on the market. Then we make sure payment options are practical, flexible, and easy to understand.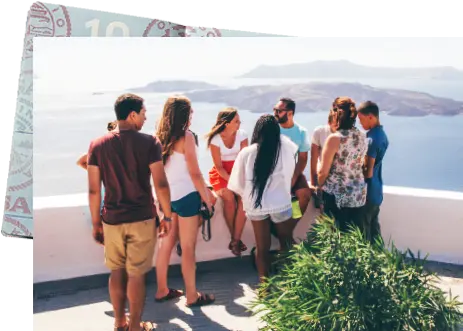 Providing maximum value
At EF, we do travel for girl-led organizations better than anyone else. Our secret sauce is a time-tested blend of product innovation, global expertise, and superhuman support. We take the hassle out of traveling by booking everything directly and handling pretty much whatever else you can think of, too.
All this stuff?
The program fee covers it.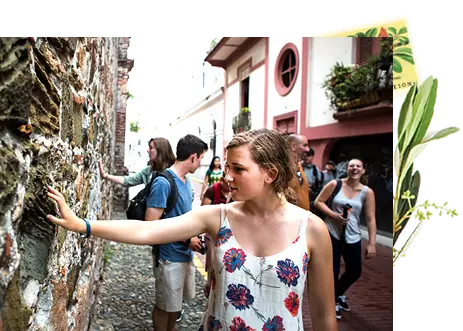 Putting tours within reach
We understand that families want to take a smart approach to payments. To make the cost more manageable, we offer a variety of tools and resources to make travel possible for girls. Choose one or choose them all.
Every option below
is available to all our travelers.
Tools to make tours happen
Confidence comes included
Feel secure with our risk-free enrollment period
Just because we can't predict the future, doesn't mean we can't be smart about planning for it. With our risk-free enrollment period, new travelers who sign up for a tour traveling in 2023 by November 1, 2021, by paying in full or by enrolling and remaining in good standing on our Automatic Payment Plan, have the option to cancel their tour for any reason before February 1, 2022 and we'll refund 100% of the money paid to EF.
There's flexibility to pay at your own pace
Enroll in EF's Automatic Payment Plan
Sending a girl on tour opens up plenty of questions about cost. We get it. Our recommended plan offers the ability to break the tour fee into smaller installments and the flexibility to do it in the way that makes the most sense for you. With most tours planned well in advance, you can enroll for only $95 then pay over a long period of time, often up to 18 months or two years. Monthly or bi-weekly payments and even the day of the week are all in your control.
An easy way for family and friends to chip in
Fundraise with no-fee donation pages

Traveler, June 2019 Japan trip
Taking girls on tour is a big deal, so we know you do a ton of research before choosing a travel partner. We work hard to provide an incredible experience while keeping our prices low. But if you come across a lower price on a similar trip elsewhere, let us know. We want to talk to you about it and see what we can do.